7 Questions To Ask Your Car Accident Lawyer
Last updated Jul 28, 2022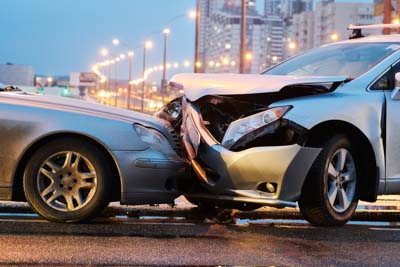 If you were involved in a car accident recently, there are certain things that you need to take care of. After ensuring that you're physically better, consulting a lawyer at the earliest is a smart move. However, this is something that many tend to postpone.
You might've faced injuries or your car might have faced damages in the accident. Therefore, before taking any further steps, make sure you get in touch with a car accident attorney who specializes in such scenarios and can assist you with all the legalities involved.
Before you reach out to a lawyer and state your concerns, there are a few questions that you should ask them during your free consult. These questions ensure that the lawyer you onboard has the right experience pertaining to your case.
Here are seven questions that you should ask your lawyer in case of a car accident lawsuit
1. Should You Pursue the Car Accident Case
Before you choose and go for the best car accident lawyer, it is necessary to meet them and discuss the entire scenario. One of the primary reasons that victims go-ahead to pursue a car accident case is to get compensation for their damages and injuries.
Hence, when meeting up with prospective lawyers, discuss these scenarios and ask them whether you should be pursuing the case.
Weighing the pros and cons at the beginning itself is a good call. You want to have realistic expectations moving forward. Your local car accident lawyer shouldn't be too negative or overly confident. 
2. Does Your Lawyer Have Car Accident Attorney Experience
Many individuals are usually not aware of how lawyers tend to work. It isn't necessary that a lawyer can cover and look into all the fields of conflict. Most lawyers specialize in specific fields, such as taxation, criminal, family, etc.
Before indulging in a conversation further, it is always better to ensure that the lawyer you're reaching out to has a specialization in car accident-related laws and incidents. Check out their service pages and see how they handle or speak about similar cases such as your own. 
3. Who will your dedicated car accident lawyer be
If you're looking for an individual lawyer, there's a chance that you won't need to ask this question. However, in many scenarios lawyers and larger law firms tend to delegate the cases to their associates and other attorneys within the firms.
There are chances that the lawyer who initially had a conversation with you, might not be representing you. You always want to know who your point of contact is, what their experience is, and how comfortable you are talking to them. 
4. What are the lawyer fees for a car accident case
Always better to address the elephant in the room before moving forward. This might turn out to be an awkward situation for many to ask in their first interaction.
Our tips for asking about lawyer fees is to consult with them on hourly fees, retainer fees, when you pay, and if you can go after their fee as part of the car accident case. 
Once you've gotten clarity on the amount owed, you can further ask them whether they have flat fees or a per-hour fee model. Moreover, other concerns such as, if any payments will be made to a third-party resource.
Use your consultation time to gather not only facts about your case but facts about the financial investment. 
5. Has the attorney handled car accident cases in Baltimore in the past
Questions such as this can be helpful for you to ascertain if they can be your choice for an attorney. Just because car accident cases or criminal cases may be within their field does not mean they've handled one before. 
This is an even better question to ask your accident attorney if the car accident you've been involved in any abnormal situations – like if the car that hit you was being driven by a drunk driver. Or, for instance, a scenario where you were driving a rental car or a friend's car.
So, before handing over your case to the lawyer, ask them about their expertise and previous experiences. See how they can relate their knowledge to your needs. 
6. How long is the car accident case expected to last
Legal battles usually demand time and financial resources to be disposed from your end.
While every legal car accident case can be different from one another, your car accident lawyer might be able to give you a ballpark time frame, which you can consider.
For many individuals, the main concern to go into a legal battle is to receive compensation for their damages and injuries. Knowing in advance about a stipulated time period will allow you to plan your decision more effectively.
Ask your Baltimore car accident lawyer how much time you'll need off work, how long the case may last, and more. 
7. What Car Accident Claims Can You Pursue
When it comes to receiving compensation against damages, there is more than one kind of damage that you can receive. These can include, lost income, out-of-pocket expenses, property damage, and medical bills, amongst others.
When choosing the best car accident lawyer, it is always recommended to let them know about the complete details of what happened and what you're seeking. 
This will allow your lawyers to ensure that you get the maximum possible compensation for your damages. This also means your local criminal case lawyer can provide realistic expectations for your outcome. 
Conclusion: Getting a Car Accident Lawyer On-board
Getting involved in a car accident can be a harrowing experience. While it definitely takes a physical toll, it tends to cause a lot of stress, dilemma, and confusion in the mind of the person who's been involved in the accident.
Many individuals tend to be in a state of mind where they are confused if they should be going for an attorney at this stage or not. While it may seem like a hassle to many, it is a prudent course of action.
However, it is always recommended to inquire about your potential lawyer's fees, their expertise, and the other questions mentioned above. It is a fact that no amount of monetary compensation can compensate for the emotional and physical damages that you have faced. But, it is often recommended to go for an attorney, so that the monetary compensation can help you go through the situation more easily.
Apart from supporting you during your legal battle, a lawyer can also help you in determining what should be your next move with respect to the situation you are in.
Reach out to one of the Baltimore lawyers at the soonest, if you're ever involved in a car accident, and get a free consult on your case.