7 Worst Mistakes To Make After A Road Accident in Baltimore
Last updated Jun 17, 2022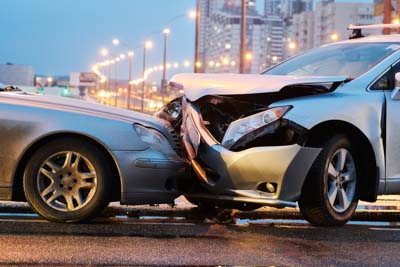 A car accident can be a terrifying and confusing situation for anyone involved in it for the moment. In a matter of those few seconds, there are a ton of things that go through a person's head.
However, not exactly knowing what to do and what not to do, can actually pose a serious problem for you maybe down the line. If you want to know the mistakes to avoid when involved in a car accident in Baltimore, keep reading our guide to feel confident in handling the situation if and when it arises. 
Mistake #1 to Avoid: Not Gathering Information
No matter how minor the accident seems, it is always important to gather all the information you can about the other driver involved in the accident. Moreover, while the law enforcement arrives at the scene, make sure you have all your documents ready too. This will only expedite the process further.
Make sure that you and the other driver involved in the accident stop and move to the side of the road too.
Mistake #2 to Avoid: Apologizing or Feeling Guilty At The Scene
In many cases, victims tend to feel guilty about being involved in an accident and getting embarrassed. Apologizing and feeling guilty shouldn't be your first reaction in an accident scene.
If you're involved in a car accident in Baltimore, it is always better to ensure you don't speak much and end up saying something that might be used against you. If you are involved in a car accident, make sure you don't speak much and avoid giving out a piece of information, that can direct you might be responsible for the accident.
Mistake #3 to Avoid: Admitting To The Fault
This can turn out to be the biggest mistake during a vehicle accident in Baltimore. Often people tend to apologize for the accident. Even if they intend to say "sorry for the accident that took place", it might be used against them.
While conversing with the other party, make sure you don't spill out any such information, apart from the insurance-related details and contact information. In case an injured person says they're sorry at the accident scene, it might be used against them as evidence of contributory negligence.
Mistake #4 to Avoid: Not Recording The Details
Recording the details implies taking note of each and every aspect of the accident.
Start by taking photos of the accident and all the important aspects such as your number plate, the other car's number plate, the damage that your car has received, and any personal injuries that you've sustained as a result of the accident.
Moreover, it is always recommended to journal the accident. Since it's still recent you might be able to recollect the entire incident better than, say, after two days. If possible note the intricate details down, or record a voice recording for your reference later on.
The smallest stuff such as any debris on the road, the weather including everything else can make a difference.
Mistake #5 to Avoid: Refusing Medical Treatment
In many cases, victims tend to undermine the injury they have sustained from the accident.
Following that, they may even avoid calling a paramedic to check them up. However, what usually goes unnoticed is the fact that many times there are injuries that aren't noticeable to the naked eye, and can cause issues later on.
Whenever a person involved in a car accident in Baltimore is avoiding medical treatment, they're also avoiding the chance to recover earlier. Moreover, without professional medical treatment, it is difficult to ascertain whether the person has sustained any injuries at all, due to the incident.
Even after the accident, it is advised to keep a thorough record of all the medical expenses and treatments that take place.
Mistake #6 to Avoid: Failing to Contact a Traffic Lawyer in Baltimore
Whenever a person is involved in a car accident, it is always advised to get a traffic lawyer in Baltimore, to assist them through the situation.
A seasoned lawyer can help their clients through the entire claims process and what are to be the further steps to minimize their client's financial losses. While the insurer's role is to save some bucks for the insurance company, your lawyer's role is to maximise the financial damages that you might incur.
Apart from looking at the positives, a traffic lawyer in Baltimore can further assist you in warning about any chances of a claim or charges that might spring upon you. Hence, preparing you beforehand.
Mistake #7 to Avoid: Signing Documents By The Insurer
At the time of an accident, you might be at your most vulnerable. Insurers know about the same and can use the situation to get the better of you.
Signing any document by your insurer or recording a statement for your insurance company isn't a mistake per se. But, it is always recommended to have an attorney by your side whenever you're giving a statement.
Key Takeaways: Remaining Calm & Taking The Right Steps
Take the right steps and remain calm, whenever you're involved in a road accident in Baltimore.
Often during a car accident, people tend to panic and make mistakes that can turn out to be used against them. Hence, it is always recommended to have a traffic lawyer when involved in an accident in Baltimore to protect your rights