Common Personal Injury Cases
Last updated Feb 27, 2023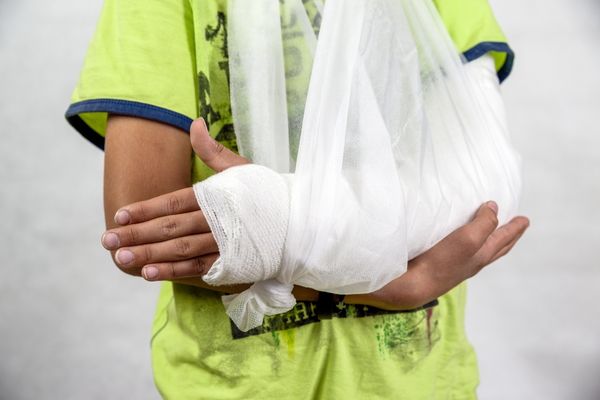 If you have been injured in an accident, it is important to seek the help of an attorney. A personal injury lawyer can inform you about your legal rights and options, and can guide you through the process of seeking compensation for your injuries. The compensation can be claimed on the basis of the emotional, physical, and economic hardship you have had to endure as a result of the accident.
What Is A Personal Injury Case?
A personal injury case is a legal dispute formed when a person suffers an injury due to another individual's misconduct. The misconduct can be caused by negligence, recklessness, or it could be intentional misconduct.
The severity of the injury and the financial damages incurred determine the size of the claim. The claim can thus proportionally range from a few hundred dollars to hundreds of millions of dollars. Personal injury cases are fought by a personal injury lawyer, who helps clients navigate the legal process and advocate for their rights and interests.
The 7 Most Common Types of Personal Injury Cases
1. Motor Vehicle Accidents
Motor vehicle accidents are one of the most common types of personal injury cases. They can be subdivided into auto accidents, motorcycle accidents, trucking accidents, pedestrian accidents, and rideshare (Uber/Lyft) accidents. Each subtype has its own unique characteristics and considerations, such as the type of injuries commonly sustained, the level of insurance coverage involved, and the specific laws that may apply.
Medical malpractice can have devastating consequences for victims, resulting in a wide range of injuries, from minor to life-altering. Common types of medical malpractice include misdiagnosis, delayed diagnosis, childbirth injuries, medication errors, failure to treat, anesthesia errors, and surgical errors.
Victims of medical malpractice may be eligible for reimbursement for physical, emotional, and financial hardships. By contacting a lawyer or an agency, you can get to know more about the types of personal injury cases that come under medical malpractice.
Businesses can be negligent with the safety of their workers. It could lead to injuries that permanently damage the victim's ability to earn a living. If you face this unfortunate situation, you must take immediate action to protect your rights and seek compensation for your injuries.
The first step is to seek medical attention and report the injury to your supervisor and gather evidence of the incident. The more information you have, the stronger your case will be when a Maryland personal injury attorney fights for the compensation.
Slip and fall accidents are a common type of personal injury claim for the elderly. These accidents can occur due to a variety of reasons such as wet floors, uneven surfaces, broken railings, and poor lighting. If an individual is injured in a slip and fall accident due to the negligence of another party, they may be entitled to compensation for their injuries.
If a product manufacturer or seller causes an injury to a buyer due to a manufacturing defect or design flaw, the buyer can claim product liability. While this is not a common personal injury cases type, they can often lead to large payouts. If you wish to fight against a company that can hire the best lawyers in the country, you will most certainly need a personal injury attorney representing your case.
If a victim dies due to an injury, their family members can file a wrongful death lawsuit to receive damages. The damages are offered on the basis of whether the victim was an adult or a child.
No family member should be burdened with funeral or medical expenses when they have lost a loved one in an accident. This is why it is important to hire a Maryland personal injury attorney to take care of the legalities.
If you have been a victim of assault, it is crucial that you speak up for justice. A personal injury lawyer can help you navigate the legal process and gather evidence to build a strong case for compensation. It is also important to consider seeking medical attention and reporting the incident to the authorities.
Need A Personal Injury Lawyer?
If your situation is not listed above, you could still be eligible for claims. After all, there are many types of personal injury cases, for which you are better off with the support of a personal injury lawyer. We are a team of highly skilled, professional personal injury lawyers in Maryland with a deep knowledge of law and unparalleled negotiating skills. Reach out to us today to conquer your personal injury case.